Service availability can be used to determine when certain services are bookable by date. This is helpful for practices that use Owl's Online Booking portal and want to restrict clients from booking a particular service on a certain day of the week.

For instance, if you only do couples sessions on the weekends, you wouldn't want a client to be able to book themselves for this service on a Wednesday. You can configure the couples session as only available on Saturday and Sunday.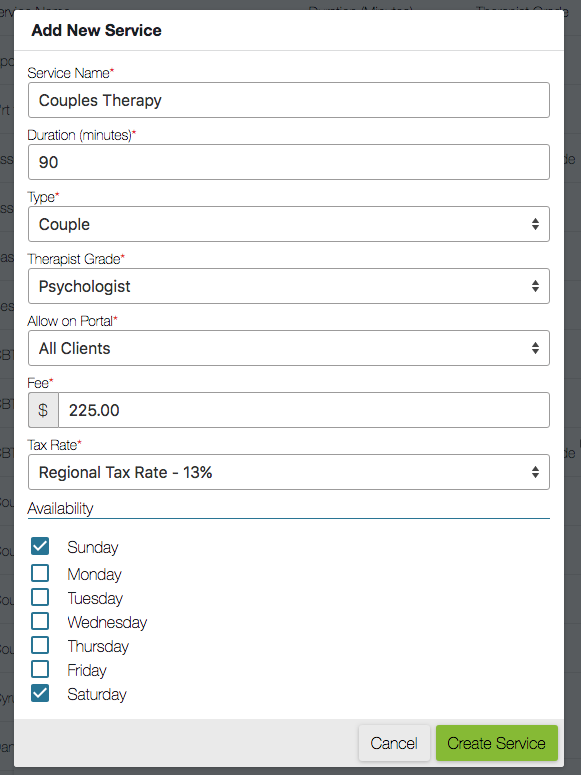 You can also choose which hours of the day the service is available. You may work Monday to Friday from 9:00am until 5:00pm, but you only offer your Psychotherapy service on Monday from 11:00am until 4:00pm. It's possible to configure varied hours for the services per day as needed.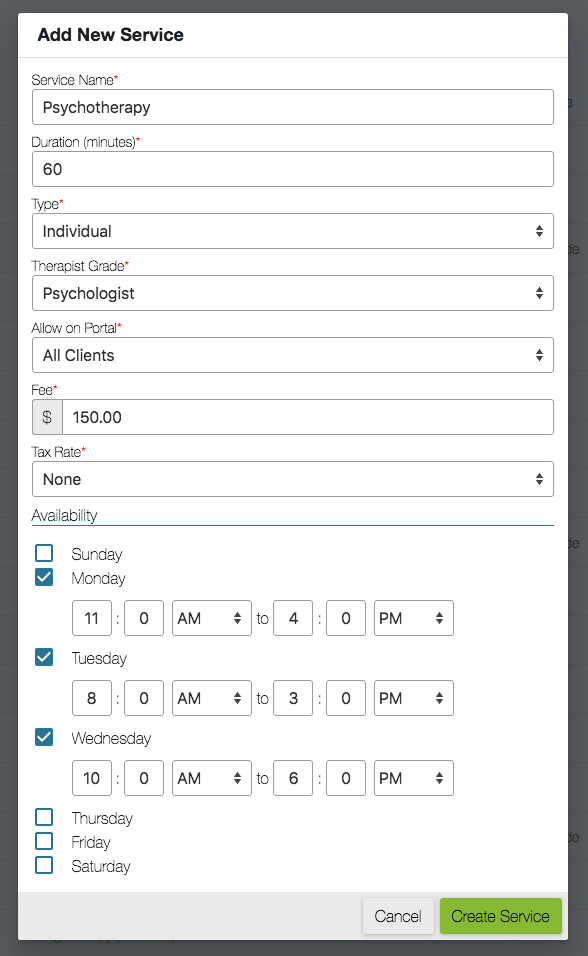 Service Availability can be edited and changed as needed to best reflect your practice setup. It is important to know that the Service Specific Availability you determine will be reflected as such to the clients who use the Online Portal to book their own sessions, but it will not restrict the practice from scheduling these services at any given day or hour.