For clinics that use Owl's Client Portal feature to facilitate client bookings online, Owl's Online Payment Method Pre-Authorization allows you to prompt clients for a payment method at the time of booking. The secure payment method pre-authorization and capture is managed through Owl's integration with Stripe. Clinics using Owl's Stripe integration are able to configure a setting for online booking that prompts clients for a credit card or bank account when they book appointments online.
To enable this setting, go to Settings > Client Portal and scroll down to the prompt that says "Require valid payment method to book through Client Portal":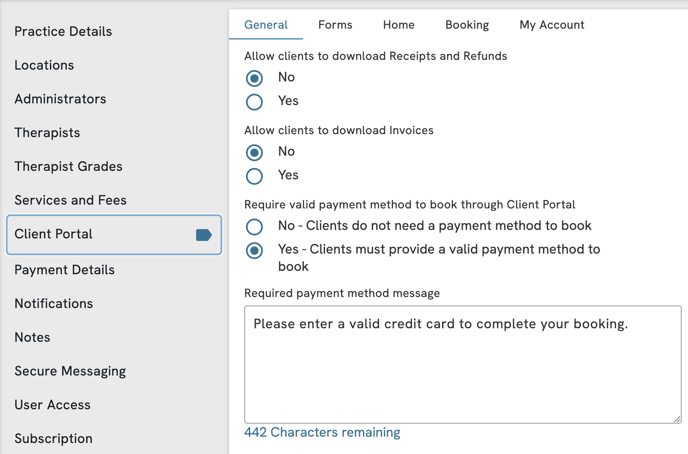 You can also include a custom message that client will see when being prompted to enter a payment method prior to booking. This is a good opportunity to share your cancellation and late cancellation policies with clients so they are aware of it when scheduling appointments online.

This setting and it's prompt allow you to support and enforce your cancellation policies when clients miss an appointment without giving notice or when they cancel appointments late and need to be billed for the therapist's time.