Online Booking with Multiple Locations
If your clinic uses the Client Portal for online booking and there are therapists working at multiple locations, clients will be prompted to select the location for their booking before choosing their service type.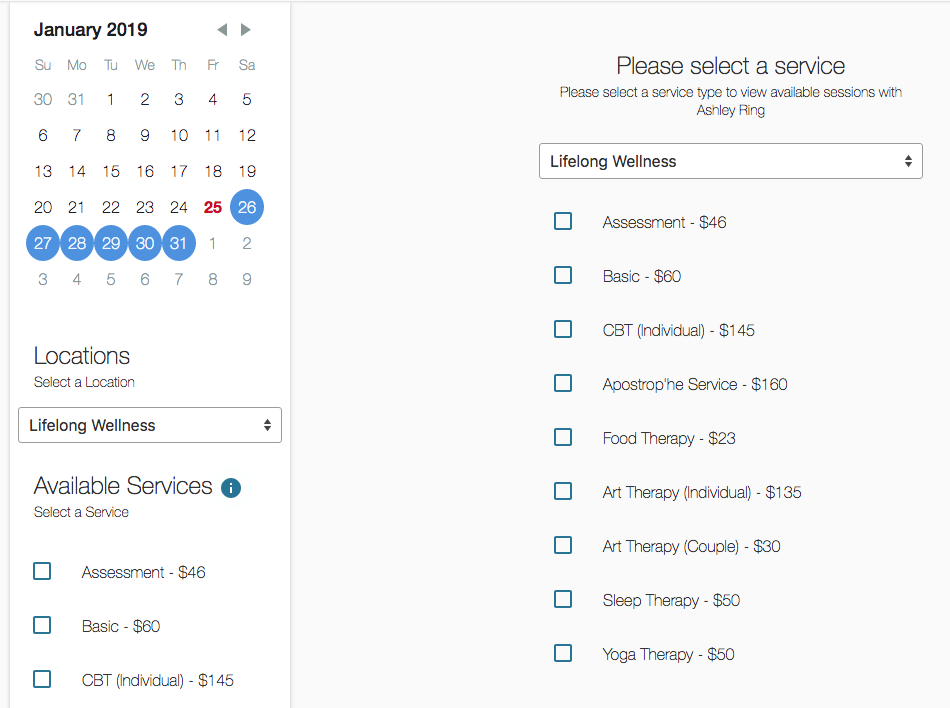 A locations filter appears above the services listed in the sidebar of the online booking site and on the central area of the page when a service has not yet been selected. The user can change the location of their booking using this filter.