Appointment confirmations and reminders can be set up and edited in the client profile under Contact & Clinical > Contact Details. When creating a session, you now have the ability to turn off appointment confirmations and reminders for specific appointments in the Notifications section of the session window.
In the create session window, appointment confirmations and reminders will be enabled by default if the client has these set up in their profile.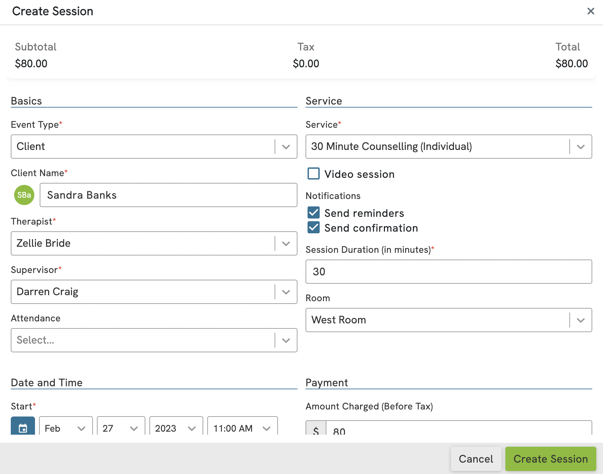 If you are creating a session that you would like to disable appointment confirmations or reminders for, you can unselect the checkboxes next to "Send reminders" and "Send confirmations".
If a session is rescheduled to a date in the future after confirmations and/or reminders have been sent for the original time, then a new set of notifications will be sent according to the client and session settings

After attendance has been marked for a session, the Session Info modal will now show whether confirmations and reminders were enabled for that session.