Online Intake & Consent Forms
Forms - Client Facing
This article is written to help you complete the form that your therapist assigned to you.
Get started by checking your email inbox. There will be an email from your therapist with a link to the form in it.
Click the link to open the form, and complete it at your convenience.
Here is an example of what that email will look like: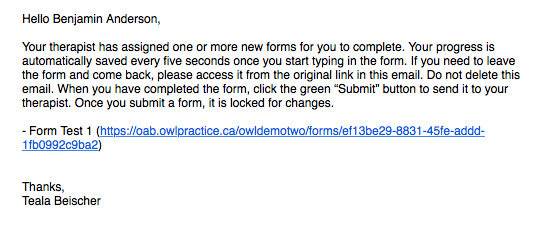 A few things to know about forms:
Once you start typing in a form, your progress is saved every five seconds.
If you need to leave the form and come back, please access it from the original link in the email sent to you by your therapist.
If you do not see the email, check your Junk/Spam folder.
Do not delete the email with the link in it.
Once you submit a form, it is locked for changes. If you would like to re-do the form, please ask your therapist to send you a new link.
Here is an example of what a form might look like: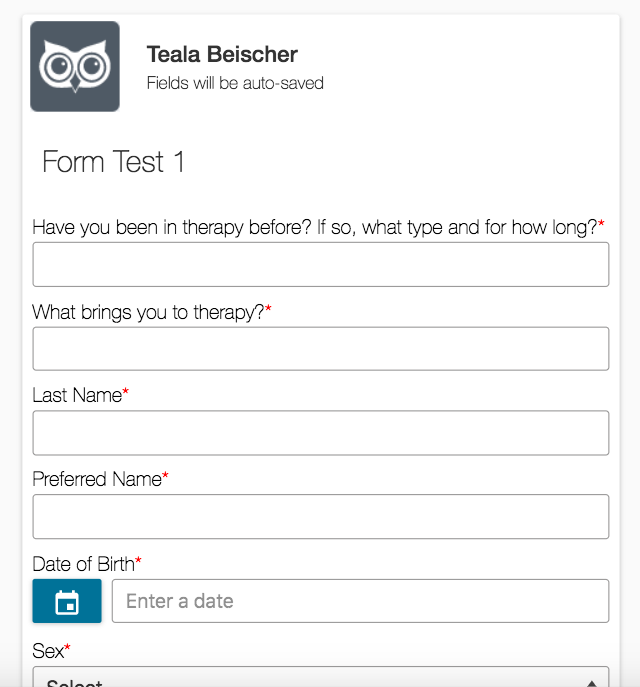 Please reach out to your therapist directly with any questions!