Assigning Services to Locations
With Multiple Locations, you now have the option to define which services are offered at your various practice locations. Since some services may not be offered at all locations you have complete control over this configuration. To update a service, go to Settings > Services and Fees.

When you edit an existing service or add a new one, you'll now see the option to assign location availability to a service. Flag the checkbox next to the locations where the service is offered and save your changes.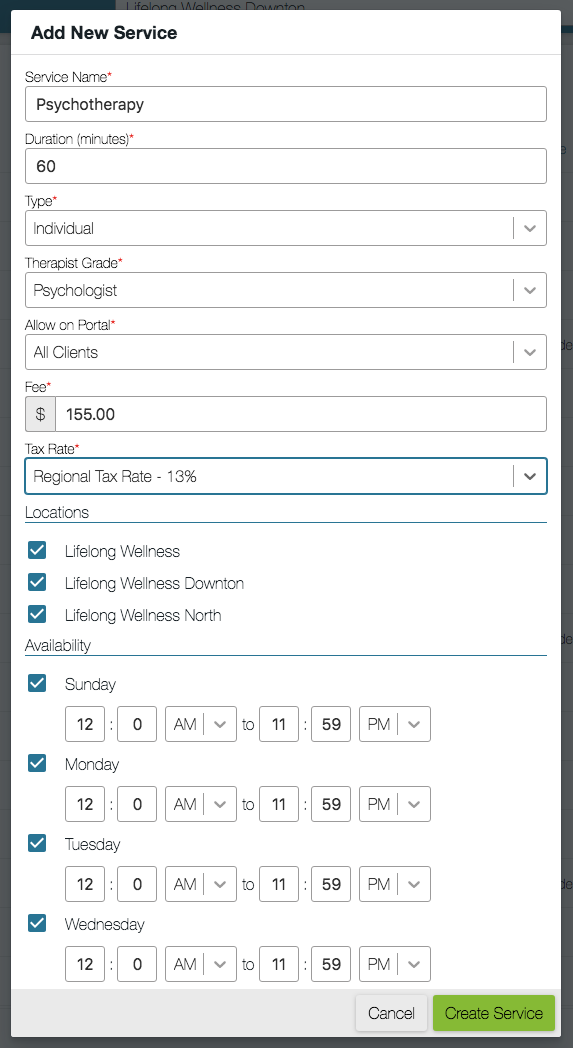 When a service is not offered at a location, it will not be bookable by staff when scheduling sessions for that location. It will also not be visible to clients who book sessions online when they are viewing that location. Clients will only see the services that are offered at the given location they are booking sessions online.